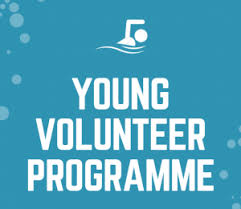 This programme is for Young Volunteers across the Midlands. The club is encouraging any young members who wish to volunteer and learn more about swimming teaching/coaching and running a club.
The Young Volunteer Programme will be comprised of 3 modules, for each of these modules there is a 2 hour virtual workshop, a self-learn section and then a practical element. For each module there will be a choice of a weekday evening or a weekend virtual workshop to attend.
The modules are as follows:
Induction & Coaching
Leadership
Events
All participants must have successfully completed and returned the full workbook before the deadline in order to receive their Certificate of Achievement.
To be eligible to apply:
You must be between the ages of 14 – 16
You must be able to complete the practical elements within the club
Please note that as you are under 18 years old, we need to obtain consent from a parent / guardian for your participation. Please give details of the contact when requested. Further information from Swim England