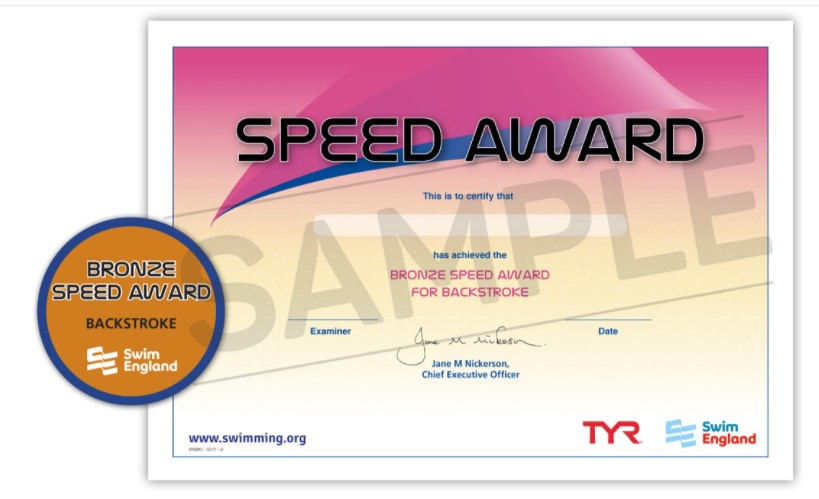 Speed Awards
Speed awards are aimed at children in our development squads, giving them extra motivation to keep on pushing themselves.
Swimmers will be given the opportunity to earn the awards and beat their previous times at our brand new Speed Award Galas, taking place throughout the year.

There are 15 badges to collect; bronze, silver and gold for Backstroke, Breaststroke, Butterfly, Freestyle and Individual Medley. Each comes with a certificate detailing the swimmer's time and distance, purchasable together at the club desk for £4.00. Swimmers can earn an endless amount of certificates as they improve their times and distances.
Badges and certificates are awarded at our Speed Award Galas. Using timing equipment we assess the performance of each swimmer and award them accordingly. The best part about these fun evenings is that there are no losers! The Speed Awards are all about developing as a swimmer and being part of the Heath Town Swimming Team – not about racing!